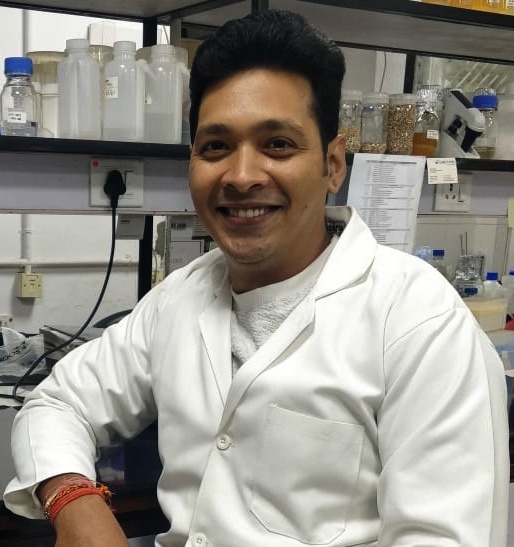 Vinay Singh is a postdoctoral researcher in Christoph Steinbeck's group at the Institute for Analytical Chemistry at Friedrich Schiller University, Jena, Germany. His research here focuses on metagenomic studies of microbial metabolites in ground water (CRCAquaDiva).
Born in the Satna district of Madhya Pradesh state in central India, he completed his schooling at Kendriya Vidyalaya, Satna, and developed a love for biology. He received his bachelor's degree in biotechnology from DAVV University's MRSC College in Indore, India. His passion for biology and computers drives him to pursue a career in bioinformatics. He received his master's degree in bioinformatics from DAVV University. For his master's thesis, he worked on whole genome comparative analysis. In 2016, he began his doctoral studies at JNU's School of Biotechnology in New Delhi, India. His doctoral thesis focuses on protein-protein interactions among transcription factors and the identification of master regulators that control growth and development in Sorghum bicolor, a C4 low-input cost, high-yielding, drought-tolerant, high-nutrient cereal crop. Furthermore, he has experience in phylogenomic analysis, database development, and plant molecular biology.
Aside from science, he enjoys cricket, table tennis, volleyball, and running. He enjoys trying new dishes and developing healthy recipes from them. He loves to travel and discover new places.
Social Media